Auction 116
Auction Status: Closed
Auction opens Sunday, June 4, 2023
Auction closed:
Sunday, June 25, 2023 at 10:00pm ET; 9:00pm CT; 8:00pm MT; 7:00pm PT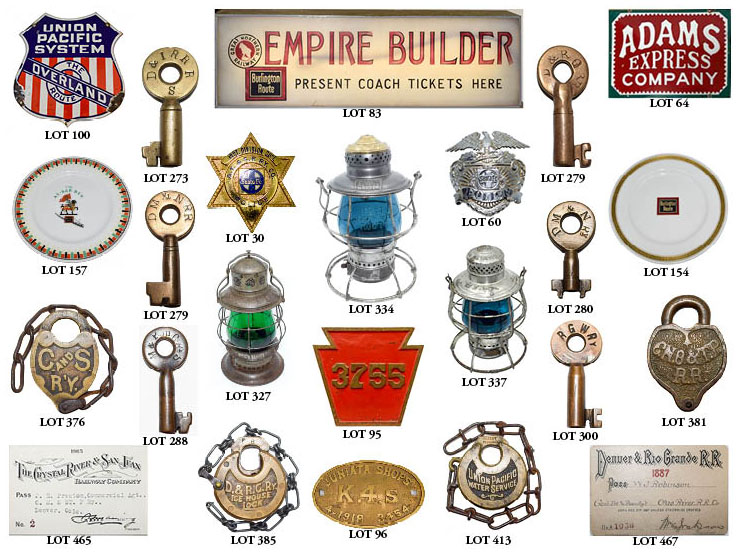 If you have not registered for any of our previous auctions, why don't you register for this auction now? Note if you get an error that your username or email exists, it is possible you have already registered and you don't need to register again and you only need to login (see below).
If you have registered for any of our previous auctions, you do not need to register again; you only need to login. If you believe you did register before, but perhaps have forgotten your username or password, you can just retrieve them.
Welcome to this my 116th auction, featuring continued offerings from the Craig Neros estate as well as more incredible locks & lanterns from the Kidd Museum.
I still offer printed catalogs in full color for anyone interested in subscribing the cost is $60 per year which ensures 4 issues. The catalogs offer a chance to sit in your easy chair and peruse the lots, choose your lots of interest and then you can go to your computer and see multiple pictures and often more in-depth descriptions.
Remember if you have any questions or maybe need extra photos of a particular item please do not hesitate to reach out.
On a final note, if you are thinking of selling a few pieces or in need of moving your collection on to new caretakers, please keep me in mind. There is no question that to capitalize on the value of collections, Auction is the proven mode of success. How often have you inquired as to the value of pieces and been given several different opinions? The answer is simple: it is worth what two people are willing to pay and the best way to determine that is through auction. I consistently get strong prices, especially for quality items. My mailing list is over 2000 members throughout the United States, Canada, and Europe. My next sale is scheduled for the fall, so now is the time to inquire about what I can offer. My fees are negotiable, and I can assist with all aspects of preparation and transport. Should you have questions please do not hesitate to contact me.
With summer fast approaching I know we are all looking forward to some warm weather and a chance to maybe travel to some upcoming shows. The best part of this hobby is being able to be with fellow collectors and share in person our love of this hobby.
I do hope you can find something in this issue that you just canít live without!!
Good luck bidding,
Sue
---
It is so important to promote and contribute to these two organizations. So if you are not a member I highly encourage you to join today. Corresponding website information can be found below.
Key Lock & Lantern
Marie Brainard
35 Nordhoff Place
Englewood, NJ 07631-4810
Basic Membership $30 US
$40 International
Railroadiana Collectors Association, Incorporated
Joseph Hudson
P.O. Box 451
Travelers Rest, SC. 29690
Basic Membership $42
Auction technology and web site hosting provided by Bill Meier.